Explore Grass Removal Incentive Programs
If you're in a toxic relationship with your grassy lawn, you might want to consider the benefits and savings of moving to drought-resistant landscaping.
Type in an address to find local incentives, experts, and more for your next landscaping project!
Grass removal was one of the most popular projects for southwest incentive programs in 2022.
What are the benefits of grass and turf removal?
Cut down on your water bill by almost 50%, when you convert your yard to drought resistant and native plants. About half of residential water use is spent outdoors on lawn and landscaping.
Save Your Local Neighborhood
Water conservation is vital to the western United States and your local community. Be a beacon for sustainable and financial best practices.
Get paid to transform your lawn with sustainable practices that require less maintenance and time.
Get Started with Green Infrastructure
Get your grass removal questions answered by a professional.
Search over 800+ stormwater (including grass removal) incentives.
Discover possibilities for harvesting or managing stormwater.
Stormwater solutions with payment plans that fit your needs.
Coming Soon! Purchase stormwater solutions or services.
Coming soon! Browse a list of stormwater solution contractors
 Here is what we are not: contractors or service providers.
We're something even better! Rainplan is the first online marketplace for property owners to find incentive programs that pay you back for implementing new sustainable property projects, finding a qualified service provider, and for discovering what you can do with your specific property!
What Our Customers Are Saying
"I had all of our neighbors come over to see our rain garden. I told them how inexpensive it was because we received $2,200 from the Bay Alliance [as an incentive package]." – Tom B., Maryland
"Rainplan is like the person who holds your hand through the whole process. The most important thing for me as a homeowner was navigating the incentive system and understanding  what options were the best for my roof."-Amy B., Washington DC
Why do you need us? We streamline your payments and find you the most cost-effective and affordable stormwater and landscaping solution.
Type in your property address so we can find incentive programs in your area for grass removal, tree planting, landscaping, drainage, green roofs and more!
After typing your address, we help you explore stormwater options for your property. Maybe you have a leaking basement, or you want to remove grass and xeriscape your yard before next summer…we are here to help you find solutions. 
When you know what you want, we can find you qualified service providers who will send in bids and proposals for your project. No more cold calls or Googling!
Plan out and understand what would work on your land and ask an expert questions with our free Virtual Site Visit. 
Ready to start your landscaping upgrade? We can make it happen for you by filing the incentive paperwork, setting up a buy now pay later payment option, and handling your contractor invoices. 
Type in your property address so we can find incentive programs in your area for tree planting, landscaping, drainage, roof repairs and more! 
MORE Green Infrastructure
*Best Management Practices
Dry Well
Have flooding issues? Dig down deep to solve your problem.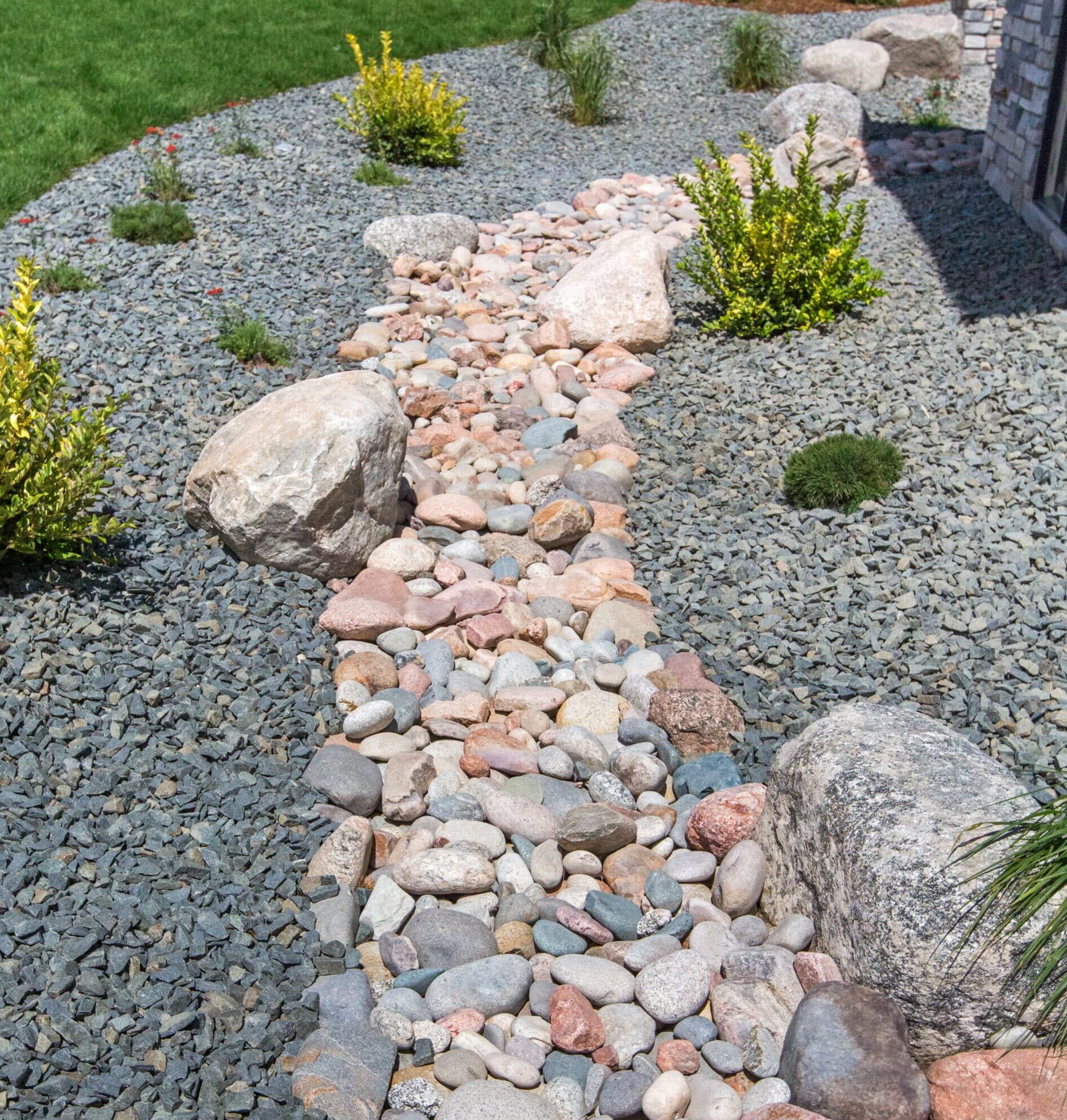 Dry Creek
Between a rock and a hard place? Move problems away from you.
Rain Harvesting
Keep what's yours with a rain barrel or cistern system.
We have so much more! 
Explore incentives, project ideas, your Storm Score, and more!