Type in an address to find a tree planting incentive program in your area!
Planting trees in the fall is a perfect time because it allows your trees to root properly before next summer.
Here is what we are not: contractors or service providers. We're something even better! Rainplan is the first online marketplace for property owners to find local tree service providers, incentive programs that pay you back for planting trees, and other stormwater solutions for your property!
What Our Customers Are Saying
"I had all of our neighbors come over to see our rain garden. I told them how inexpensive it was because we received $2,200 from the Bay Alliance [as an incentive package]." – Tom B., Maryland
"Rainplan is like the person who holds your hand through the whole process. The most important thing for me as a homeowner was navigating the incentive system and understanding  what options were the best for my roof."-Amy B., Washington DC
Why do you need us? We streamline finding the right tools to get your sustainable landscaping project. Using stormwater incentives, you can find the most cost-effective and affordable solution to upgrading your property to save on water and increase property value. 
Virtual Site Visit
Find solutions without leaving the couch
Using high resolution aerial imagery, meet with a local professional to analyze your property, discuss next steps, get cost estimates, and next steps for proposals.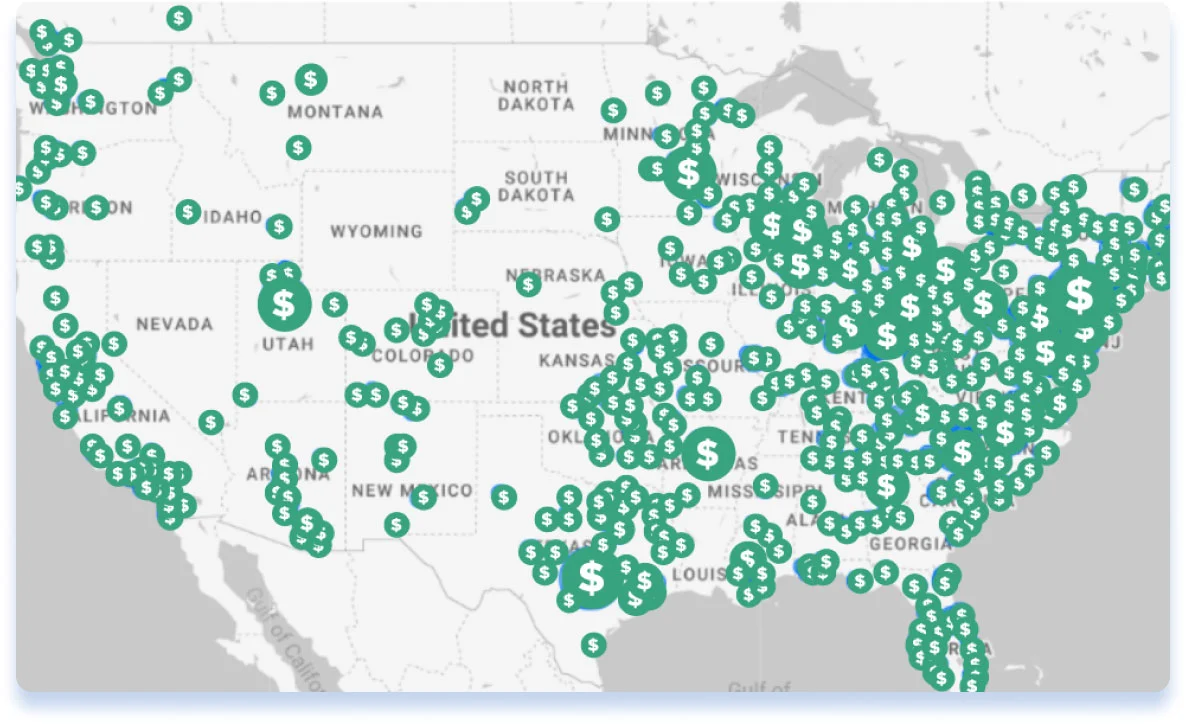 Incentive Discovery
Unlock the secrets of stormwater incentives
See if there are rebates, discounts, or zero-interest financing options in your area to offset the cost of upgrading your property.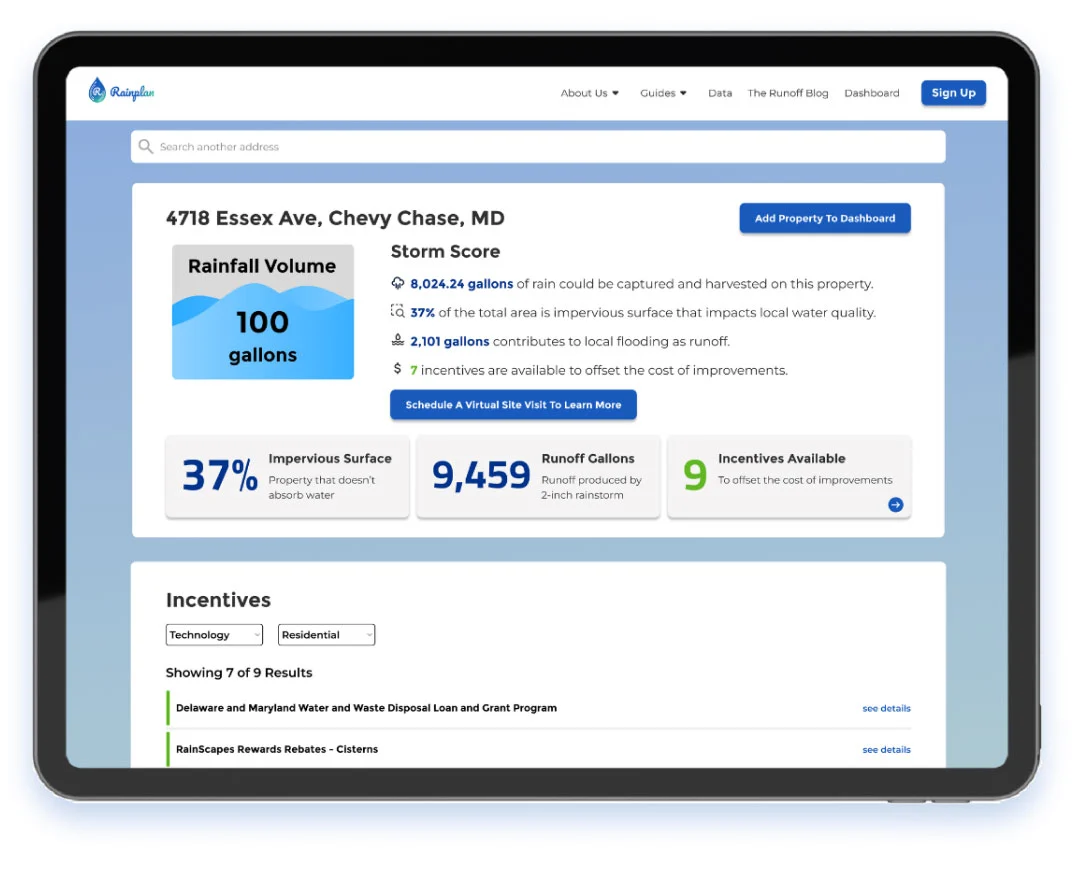 Storm Score
Rain or shine, your Storm Score has something to tell you
Discover potential incentives for your property, where and how to collect rain, its impact on your property, neighbors, and surrounding community.
Connect with experts in incentives for nature-based solutions 
Get proposals from engineers, designers, incentive experts, and contractors in your local area.
What Problems Can Tree Planting Fix?
Tired of water pooling in your yard? Tree roots pull water down into the ground. 
Trees collecting water and mixing nutrients can help enrich your soil and make your landscape healthier for other plants. 
Roots will stop water from flowing off or onto your property from another location. 
We have so much more! 
Explore incentives, project ideas, your Storm Score, and more!